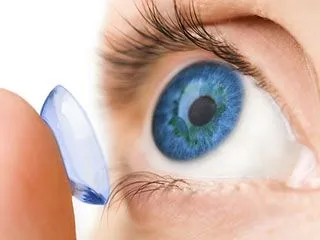 Contact lenses are great options for improving your quality of life and providing excellent vision. They can help you improve your performance at work, school, or in sports.
For those that need help getting the right pair of contact lenses from their optometrist, Pflugerville Vision Care can help! We're located in Pflugerville, TX, and serve North Austin, Round Rock, Hutto and surrounding areas. Our optometrists are dedicated to helping you find the best fitting contact lenses to improve your overall vision and quality of life. Read below to learn more about our contact lens exam and how we can help you
Do I Need a Contact Lens Exam?
A contact lens exam is necessary for those who want fitted contact lenses and have a vision disorder. Vision disorders such as astigmatism, myopia, or hyperopia can affect the shape of the cornea on the front of the eye, defocus the light coming into the eye and cause blurry vision.
A contact lens exam will determine which vision disorder you have, if any, and which contacts will give you the best vison. This leads to a clearer, crisp image almost instantly. However, this is only possible if you have the help of an optometrist, who can determine the prescription needed for your contact lenses.
What Happens During a Contact Lens Exam?
Our optometrists will determine the prescription needed by conducting vision tests, asking questions about your vision, taking measurements of your corneas, and, taking images of your eyes when necessary. We can then provide you with the best treatment options, which could include contact lenses or regular eyeglasses. We can also discuss refractive surgery options.
If you have keratoconus, we can also help you find the best fitting contact lenses to help improve your vision.
Get Your Next Pair of Contact Lenses at Pflugerville Vision Care
Don't hesitate to reach out to us today and get started on improving your vision! At Pflugerville Vision Care, we'll help you find the contact lenses to start improving your vision today for the best vision correction. Call (512) 251-4099 and schedule your appointment at our Pflugerville office now.